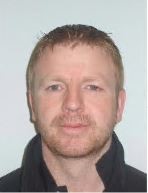 The Head of Department for Co-Curriculum, Mr C McCloskey, is responsible for coordinating a number of cross-Academy strands, including Alternative Curriculum, Learning Centre, Fresh Start Phonics Program, Duke of Edinburgh Award and the Combined Cadet Force. Wellbeing is supported by a team of staff dedicated to helping students achieve.
Wellbeing aids the work of the Academy in its striving for excellence. Within the team there is a strong expertise in Special Educational Needs and Disabilities, behaviour management, personalised learning, mentoring students, and providing a range of additional outdoor learning opportunities for students.
A full-time First Aider leads a team who operate the Academy Medical Room which supports students and staff who are unwell and need first aid or medical assistance. Wellbeing also includes Teachers/Instructors, and the work of all the Academy's Student Support Workers, Intervention Assistants and Higher Level Teaching Assistants.
SEND
Meg Waters is the Special Educational Needs and Disabilities Coordinator. In her role as SENDCo, Meg is responsible for provision for students with learning difficulties and disabilities, and tracking students in mainstream classes. She is also responsible for coordinating the Learning Mentors, Student Support Workers, Intervention Assistants and Higher Level Teaching Assistants. Learning Mentors are also on hand to help support students, who have a complexity of needs, usually on a one to one basis. Wellbeing also offers a Learning Centre facility for students with emotional and behavioural needs as well as phonics based English lessons to support students in their acquisition of reading and writing skills. The Academy's Student Support Workers, Intervention Assistants and Higher Level Teaching Assistants offer support within the classroom, during small group intervention sessions and on a 1:1 basis.
Mental Health Awareness
Mrs C Scane and Mrs A Horsfield are Mental Health Awareness and Wellbeing Ambassadors and they are both on hand to provide advice, support and a listening ear to students that require additional support coping with Academy life and external pressures that may be impacting on their learning. The Academy has developed a library of resources for students and/or parents and carers to access and these can be found on the student wellbeing page.
Subjects and Qualifications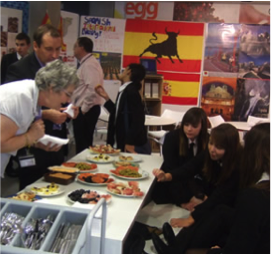 Wellbeing provides teaching for the most vulnerable students in Year 7 and 8, who are withdrawn for 10 lessons per week. Classes are smaller than the mainstream setting and students are taught Fresh Start phonics programme, Humanities, RE and ICT.
At Key stage 4 we offer courses in Functional Skills English, BTEC Level 1 and 2 in Public Services, as well as offering students the opportunity to undertake the Bronze, Silver and Gold Duke of Edinburgh awards.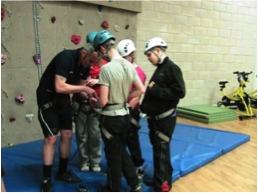 Facilities
All classrooms have ICT facilities, including a teacher PC, data projector and an interactive SMART board. Wellbeing also has access to the Academy's lecture theatres and ICT facilities, as well as a well-resourced Multi-Media Resource Centre, including a climbing wall.
Extra-Curricular Activities
The Academy offers an exciting range of extra curricular activities. A major part of school life at TDA is that every child has the opportunity to participate in an extra-curricular activity of their choice. Across the House system are opportunities to experience a broad range of activities that engage and benefit the holistic development of our students, harnessing life skills that will stay with them long after they leave school.
Students with a talent for music, drama and dance can tread the boards in a school production by the Arts staff, or be a part of the school concert band or choir. Those students with a love for the outdoors and adventure can experience the Duke of Edinburgh Award at Bronze, Silver and Gold level, completing expeditions in the Peak District, Yorkshire Dales and the Snowdon National Park.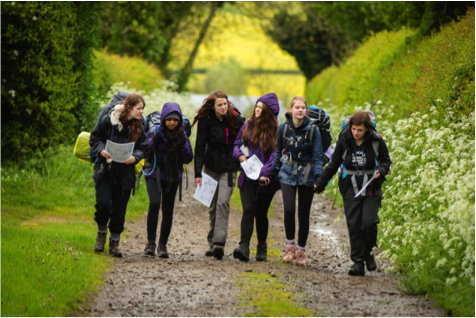 The Duke of Edinburgh Award has made visits to Nepal and Morocco to complete the Gold Award expedition and residential projects. The Combined Cadet Force at TDA offers students from Year 8 the opportunity to experience life in the Forces through Army Cadets or the Royal Air Force section. Participants can learn to fly a plane, experience adventurous training weekends and be part of the Peterborough Commemoration Day activities. New activities include the National Volunteer Police Cadets, where students experience Police life by investigating crimes, working with forensic officers and Police dog handlers. All mentioned activities are there to broaden horizons, build resilience and raise self-esteem.
Professional Development
CPD is given a high priority in Wellbeing. Some staff have been supported on leadership training, and other courses relevant to their roles. Staff are regularly supported on programmes to develop their professional knowledge and skills. In addition, the Academy has a full, regular CPD programme on a monthly basis, with a variety of sessions offered across teaching and learning, ICT and leadership development.
Any Other Questions?
If you have any other questions about the Academy Co-curriculum, please do not hesitate to contact colm.mccloskey@tda.education.