Welcome to the TDA Sixth Form Uniform Page!
Our full range of uniform is provided via the supplier Chromasport at Bretton in Peterborough. Chromasport offer many different ways in which you can purchase school uniform for your child, these include:
In store – where you can try on samples for sizing and comfort with your child and then purchase your uniform (open hours and location below).
Online Store – here you can browse 24 hours a day, 365 days a year. Please type www.chromasport.co.uk, click school wear, click on Thomas Deacon Academy to browse and purchase.
Online Click & Collect – this enables you to browse and select your uniform of choice online but still come to store to try and ensure that you have ordered correctly all free of charge.
Where possible, the Academy will endeavour to arrange second-hand uniform sales at least twice a year.
TDA Sixth Form Uniform Requirements
Female Uniform: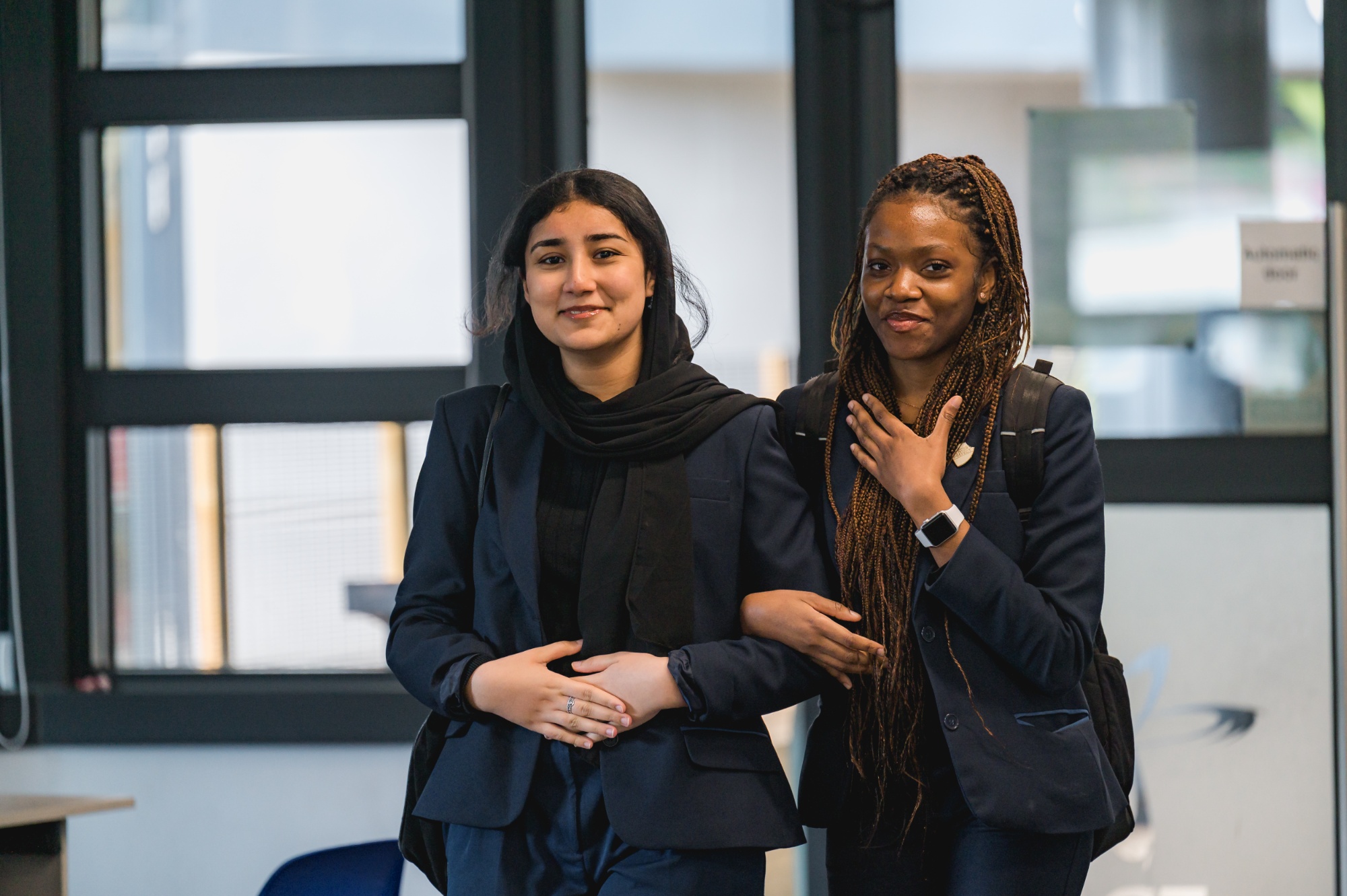 School blazer, kilt or trousers, school blouse, office appropriate black shoes, navy or black tights to be worn with skirt (hijabs must be plain and navy blue).
Male Uniform:
Navy blue trousers and school blazer to be purchased from the school shop, white shirt, school tie and office appropriate shoes.
If you would like to talk to us about your child and any aspect of our uniform policy linked to culture, race, religion, gender, disability or for medical reasons then please contact your child's Student Support Officer in the first instance.