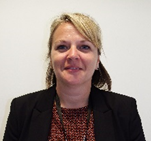 A warm welcome to TDA Juniors (TDAJ), part of the Thomas Deacon Academy. We have an excellent staff team dedicated to ensuring every child succeeds, learns and flourishes. We put high quality teaching and learning at the heart of what we do.
We are able to provide the best of primary education, blended with the best of specialist teaching, resources and facilities available from the secondary part of the Academy.
We aim, not to just prepare children to be 'ready' for secondary education, but to give them the knowledge, skills and aptitudes to excel in the next stage of their education as confident, well-rounded individuals.
Take a look at the TDA Junior prospectus below and our promotional video to find out about the excellent learning opportunities, facilities and extra-curricular activities we have on offer.
We look forward to working with you and your family in the future.
Lucy Burks, Head of TDA Juniors