The day at the Junior College is staggered with that of the main academy to reduce congestion at the start and the end of the day.
8:40 a.m. Playground gates open - children and parents can come onto the playground. Children are supervised from 8:40 on the playground.
8:50 a.m. Classroom doors open for early morning work.
9:00 a.m. Registration begins (after this time children are late) and lessons begin.
Morning lessons with a 15 minute playtime.
12:15 p.m. Lunch time.
1:15 p.m. Afternoon register and afternoon lessons begin.
3:00 p.m. End of the formal day.
3:00 – 4:00 Clubs/enrichment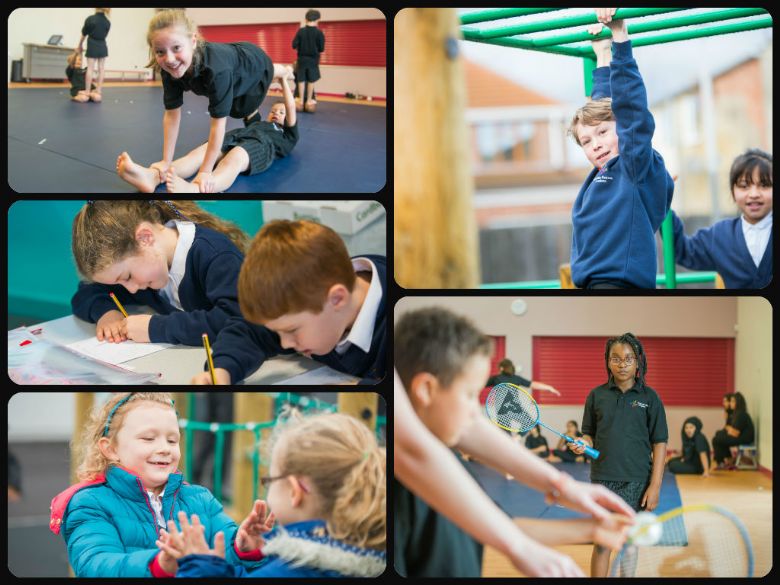 There is no vehicle access to the Junior College. There is pedestrian access via Queen's Gardens, Park Crescent and from Nottingham Way.
If dropping off by car then please park in the main visitors' car park from the Queen's Gardens entrance and then walk to the Junior College. This makes for a much safer drop off and pick up than many other primary schools across the city.
The gates open at 8:40am and children can come onto the playground. The playground is supervised at this time and children can be left on the playground or you may choose to wait with your child.
Classroom doors open at 8:50am and children come into classes at this time and complete early morning work, read or respond to marking in their books.
At 9:00am the playground gates close and registers start. If a child arrives after this time then they are late.