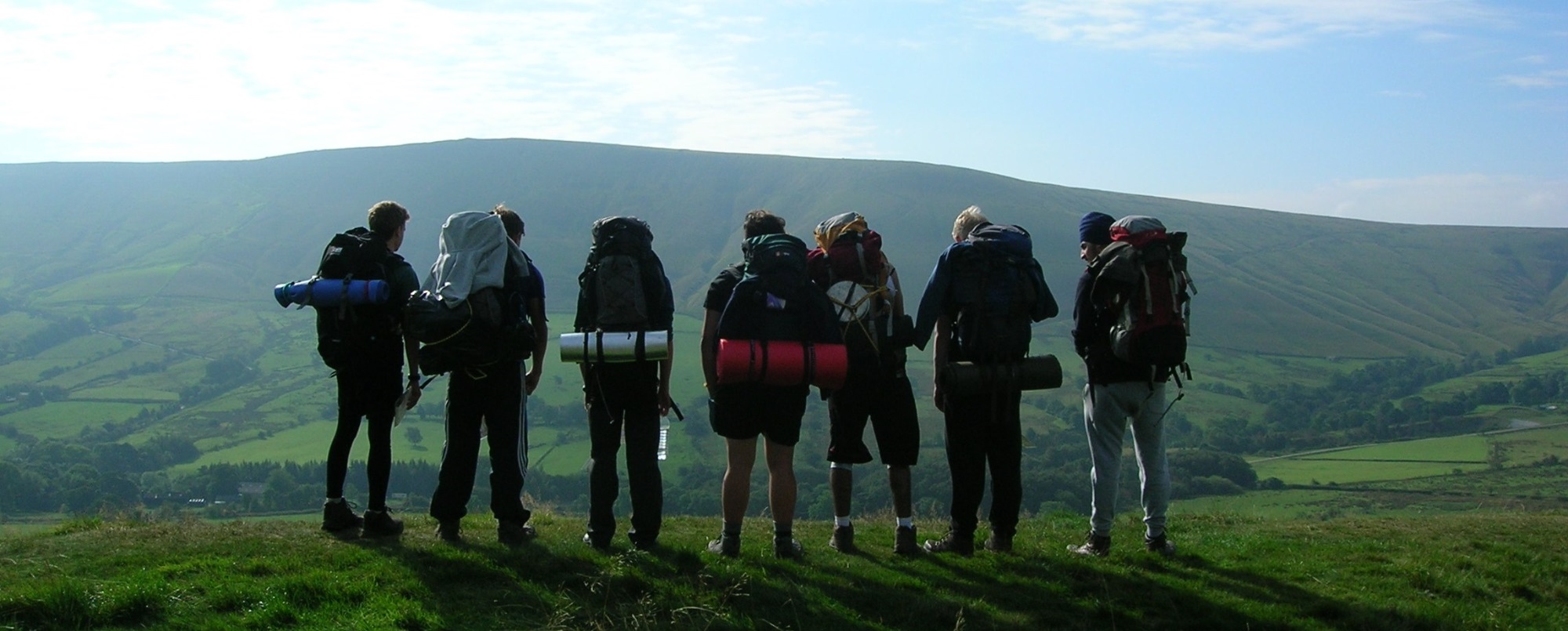 The Academy Duke of Edinburgh Award has grown in popularity year on year; currently we have in the region of 175 students involved across all three levels making us the largest provider of the Award in Peterborough. The Award attracts students from Year 9 at Bronze level, Year 10 at Silver level and Sixth Form at Gold level. Current numbers are:
92 students on Bronze (Mr McCloskey)
38 students on Silver (Mr McCloskey)
41 students on Gold (Mr McCloskey)
Across all three levels of the Award, students are required to complete a physical recreation activity, volunteering their time to help other people in or outside the school community and learn/develop a new skill. At Gold level students are required to complete a residential stay to be undertaken over five days and four nights, as an independent learner. Students on all levels are required to complete an expedition phase as follows;

2 days 1 night at Bronze

3 days 2 nights at Silver

4 days 3 nights at Gold

Students are encouraged to get involved with activities that take place during enrichment time at the Academy or in their local community. Physical activities may include playing for Academy teams or attending the fitness gym, volunteering activities range from becoming a Lead Learner, mentoring younger students in the Academy, to working in a local charity shop on a Saturday morning and new skills can be gained from learning a musical instrument or demonstrating foreign language appreciation. For a full list of activities that qualify for one or more of three sections visit the Duke of Edinburgh website.

The Duke of Edinburgh Award is highly recognised by employers, colleges and universities as the most enriching school activity students can be involved in. At TDA we recognise the important life and team work skills the Award provides for our students, making them young independent learners with initiative and willingness to have a 'can do' attitude in and out of the Academy environment.

Students get to see some of most beautiful parts of the English and Welsh countryside. At Bronze level, students trail the Lincolnshire countryside, walking routes around the Stamford and Rutland area. Silver expedition and training takes place in the Peak District, walking routes around Castleton and Edale, with fantastic views from Mam Tor. At Gold level, students complete training routes in the Peak District and the Yorkshire Dales before completing their final expedition in Snowdonia National Park. At Gold level students have the opportunity to complete their qualifying expedition in a foreign country, with previous expeditions taking place in Nepal and Morocco.
The Award at TDA would not take place without the valued support of the staff involved, currently 20 TDA staff support the Award voluntarily. If you would like to support the Award in any way, please contact Mr McCloskey. colm.mccloskey@tda.education. Please encourage your child to get involved in the Award and be a part of the biggest youth award scheme in the world.