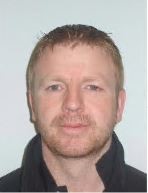 The Head of the Character Curriculum Department, Mr C McCloskey, is responsible for all aspects of 'Character' across Thomas Deacon Academy. Students' character development at Thomas Deacon is a key priority in meeting the academy's vision: "To ensure that each student acquires the necessary knowledge, skills and character to make a positive contribution to society and 'thrive' as a global citizen". With a clear aim on making 'character count', providing learners with the opportunity to live character, taking part in activities that have a positive impact on their social, moral, spiritual and cultural development whilst having a positive impact on their school and local community and preparedness for later life and making a positive contribution to society.
The Character Curriculum: Commitment, Compassion, Courtesy,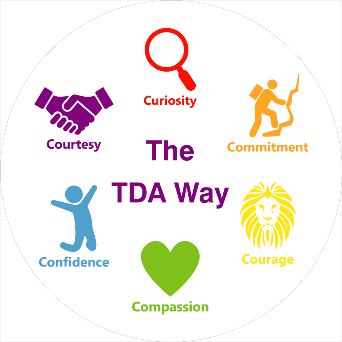 Curiosity, Confidence, Courage: the 6 C's form our Pillars of Character and are explicit in the academy ethos, culture, and vision: 'how we do things around here'. Our Pillars of Character create the atmosphere and environment of our Academy, embedded within the expectations placed on students, staff and SLT. The 6C's are explicitly mentioned in the Academy Improvement Plan and evident in all interactions with students and visible to all in the school environment. Character Education is explicit in the formal and non-formal curriculum with termly character themes: a raised profile on one of the 6 C's for a term.
To achieve our Character Curriculum intent the following staff, have a responsibility to incorporate the 6'C's in all that we do: providing character building activities for all learners:
Enrichment Lead – Mrs German: Lead for whole school extra-curricular activities including the Duke of Edinburgh Award.
Personal Development/CEIAG Lead – Mrs Booth: Lead for all aspects of the PD curriculum which incorporates effective CEIAG (careers).
Community Engagement Lead – Kelly Joiner: Lead for linking with the local community, building external partnerships and supporting students to develop personal empowerment, social capital and citizenship.

Cultural Lead

- Mrs Abdurahman.
Extra-Curricular Activities
The Academy offers an exciting range of extra-curricular activities. A major part of school life at TDA is that every child has the opportunity to participate in an extra-curricular activity of their choice. Across all year groups opportunities to experience a broad range of activities that engage and benefit the holistic development of our students, harnessing life skills that will stay with them long after they leave school.
Students with a talent for music, drama and dance can tread the boards in a school production or be a part of the school concert band or choir. Those students with a love for the outdoors and adventure can experience Army, RAF or Police life through the Combined Cadet Force. Students are encouraged to take up the Duke of Edinburgh Award at Bronze, Silver and Gold levels, completing expeditions in the Peak District, Yorkshire Dales and the Snowdon National Park. The sports department offer a variety of activities that cater for those who want competitive team sports to those who want to participate in leisure and social activities. Please see our Facebook page for news on the latest events.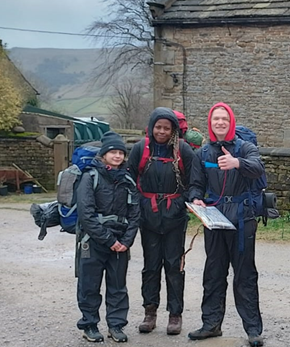 If you have any other questions about the Academy Co-curriculum, please do not hesitate to contact, Mr McCloskey - cmcc@tda.education.