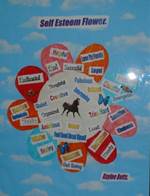 Achievement Support (AS) aids the work of the Academy in its striving for excellence. Within the team there is a strong expertise in Additional Educational Needs, Behaviour Management, Personalised Learning, mentoring students, and supporting families.
The Achievement Support College Leader is responsible for co-ordinating a number of cross-College strands, including Special Educational Needs and Disabilities, Able, Gifted and Talented, Youth Offending, Alternative Curriculum, Learning Centre and Common Assessment Frameworks. The Health & Young Person's Drop-In run by the Academy Nurses, offers a range of support to students regarding their health and wellbeing, and the Student Service Manager is key in the referral of students to external agencies.
Staffing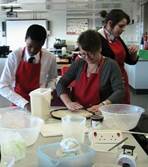 Achievement Support is lead by Veronica Giaquinto and she is supported by a team of staff dedicated to helping students achieve. Meg McKeown, the SEND Coordinator, is responsible for provision for students with learning difficulties and disabilities, and tracking students in mainstream classes. The team also includes the Academy Nurses, who are responsible for disability and care plans, as well as linking with Healthy Choices and student mental health. Learning Mentors are also on hand to help support students, who have a complexity of needs, usually on a one to one basis. AS also offers a Learning Centre facility for students with emotional and behavioural needs.
A full-time First Aider leads a team who operate the Sick Bay and support students and staff who are unwell and need first aid or medical assistance.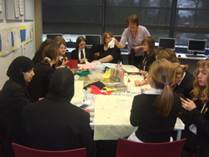 The AS team also includes four Achievement Teachers/Instructors, and the work of all the Academy's Teaching Assistants is co-ordinated by the TA Manager.
The other staff based within AS include a PA, who supports all activities in AS and provides a link between students, parents, staff and all Academy Colleges. The Student Support Administrator manages the administration of the Child Protection referrals process.
Subjects and Qualifications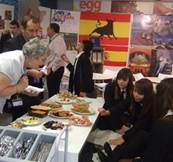 Achievement Support provides teaching for the most vulnerable students in Year 7 and 8. Classes are small with no more than 16 students and at least one Teaching Assistant. Subjects taught include English, Humanities and RE.
Achievement Support also offers the 'Fresh Start' programme at Key Stage 3 and the 'Certificate of Personal Effectiveness and Functional Skills' at Key Stage 4, which includes work placements. One-to-one support for students with Specific Learning Difficulties is also provided within AS.
Facilities
All classrooms have ICT facilities, including a teacher PC, data projector and an interactive SMARTboard. Achievement Support also has access to the Academy's lecture theatres and ICT facilities, as well as a well-resourced Multi-Media Resource Centre and Pod (Mac suite). The Academy also has extensive sporting and gym facilities, including a climbing wall (right).
Extra-Curricular Activities
Achievement Support holds a Breakfast Club for students each morning.
Recent Events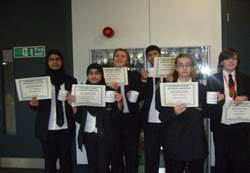 Rewards within Achievement Support form an essential part of student achievement and attainment. Ongoing programmes include weekly Hero Awards and our termly Hero Assemblies.
Professional Development
CPD is given a high priority in Achievement Support. Some staff have been supported on leadership training, and other courses relevant to their roles. Teaching Assistants are regularly supported on programmes to develop their professional knowledge and skills. In addition, the Academy has a full, regular CPD programme on a monthly basis, with a variety of sessions offered across teaching and learning, ICT and leadership development. Teaching Assistants have the opportunity to enrol on NVQ courses in relation to their work.
Please Contact Us if you require further information