Science College
The Science College is a supportive, exciting place to work with great students, great facilities and great colleagues. Achievement is high, with 51% of Year 11 students gaining two C grades at GCSE in 2014, and increasing numbers progressing to Post-16 study. The focus is now on increasing the higher grades (A* and Merit/Distinction) and promoting aspirations to top-class destinations.
Staffing
The Science College is headed by Andrew Kirk, College Leader. There are 27 teachers with a full range of specialisms including Biology (10), Chemistry (9), Physics (6) and Health & Social Care (2). Most staff will teach in at least 2 of these areas. Most staff also currently teach Post-16 courses in their specialism, and all non-leadership teaching staff are Tutors.
The other staff based within the College include a Science HLTA, 2 College Administrators, who provide a link between students, parents, staff and other Colleges, and 5 Technicians who order, prepare and deliver equipment for teaching.
The College has three leadership teams: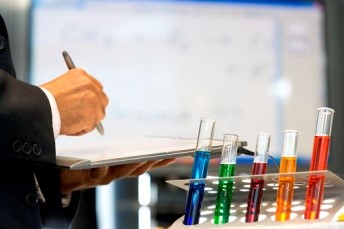 Curriculum Leadership, with 8 Lead Teachers, responsible for:
Biology, Chemistry, Physics, Health & Social Care, and STEM, as well as 11-16 Science.
Pastoral Leadership, with 4 Student Achievement Leaders
AST Leadership, with 3 Advanced Skills Teachers.
Subjects and Qualifications
We teach a five-year programme in Science, leading through to a full range of GCSEs, aiming for as many students as possible to take the Separate Sciences. We also offer BTEC National Health and Social Care within Science College.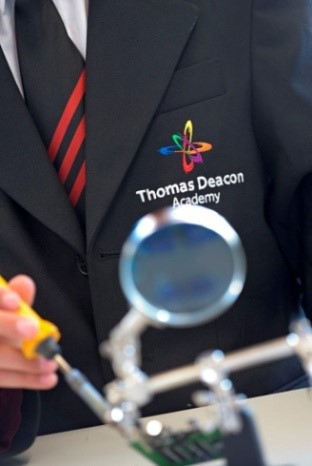 Years 12 and 13 each have up to 3 classes in each of:
Biology AS/A2
Chemistry AS/A2
Physics AS/A2
Health and Social Care AS/A2
Applied Science BTEC National Award
2014 Results
In the separate Sciences at GCSE, all 46 students gained a C grade or better
51% of the cohort gained at least C in Additional Science GCSE
95 A or A* grades in total
In A Level Sciences, 46 grades were awarded, of which 20 were A*-B
In A Level Health & Social Care, all 17students passed, with 11 at C grade or better
At BTEC Level 3, all 16 students passed, with 12 achieving Distinctions
Facilities
The College has 6 dedicated computer suites, 10 fully-equipped laboratories and 2 flexible learning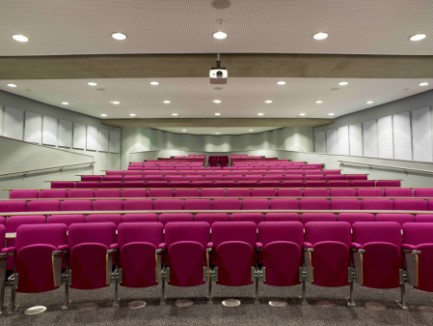 spaces with computer access (45 thin client units). All classrooms are fitted with an interactive SMARTboard.
The College also has access to the Academy's lecture theatres, as well as a well-resourced Multi-Media Resource Centre and Pod (Mac suite).
Extra-Curricular Activities
The Science College offers a variety of extra-curricular activities to students across all Key Stages. Current opportunities include the CREST Award group, Chemistry Club and Forensic Science. There are also revision/catch-up sessions for GCSE and A Level subjects.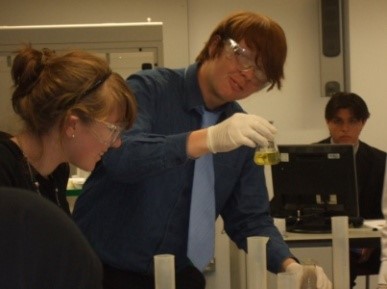 Recent Events
The College has run a number of recent school trips and visits, including a Physics visit to Thorpe Park, trips to Twycross Zoo, Futuroscope and Extreme Physics. Students also regularly undertake Biology fieldwork. There were successful trips to CERN in Geneva and the AAAS Conference in the USA in 2014. Inter-College and charity activities are also a big part of the Academy, including sports events, quizzes, and an annual 'Battle of the Bands'.
Professional Development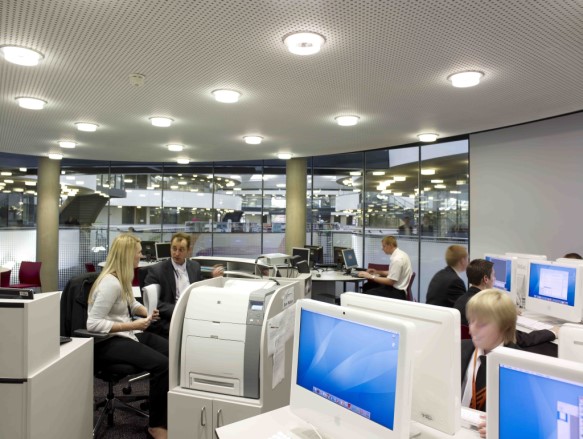 CPD is given a high priority in the Science College, and the Academy has sponsored a number of Science College staff on middle-management courses such as Leadership Pathways and SSAT Middle Leaders Programme. Three staff have also completed Aspirant Heads via SSAT in recent years. Four staff have undertaken Subject Mentor training, and staff regularly
have the opportunity to mentor ITT students or NQTs. Other staff have
attended Technician and Teaching Assistant courses.
In addition, the Academy has a full, regular CPD programme on a monthly basis, with a variety of sessions offered across teaching and learning, ICT and leadership development. A CPD budget is also available to fund development via external courses identified as appropriate through Performance Management. Enthuse Grants and Impact Awards are often available for Science College staff to attend high-quality CPD through the National Science Learning Centre.
Please Contact Us if you require further information