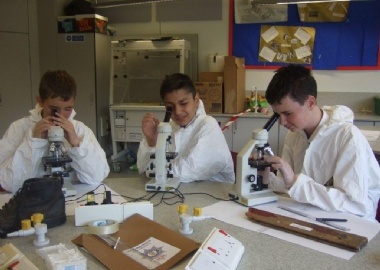 AGT students explore the world of the Forensic Scientist!
Able, Gifted, Talented students were given the opportunity to discover the 'nitty gritty' of forensic science work as Mr Shah, Science teacher, revealed all.
Just like the forensic team in 'Silent Witness' the students dressed for the part before they entered the cordoned off 'crime scene'. Here they had to find the various pieces of evidence - hairs, clothes, substances but no bodies - before they presented their findings.
A realistic and thoroughly enjoyable experience by the whole group.