Students at Thomas Deacon Academy, part of Thomas Deacon Education Trust (TDET), received an impressive set of GCSE results today, with many individual successes and achievements to celebrate.

Some stand-out student successes include:
- Megan Ferris and Eunice Yu, who were both awarded seven Grade 9s and one Grade 8.
- Wiktoria Apakitsa, who achieved six Grade 9s, a Grade 8 and a Grade 7.
- Aiman Dad Azam, who attained five Grade 9s and three Grade 8s.
- Ema Antanaviciute, who achieved four Grade 9s, three Grade 8s and a Grade 7.
- Zulaikha Khan, who was awarded three Grade 9s and five Grade 8s.

Emily Gaunt, Acting Principal at Thomas Deacon Academy, said: "Our students have achieved brilliant results and we are so proud of them all. Many of our students have surpassed expectations and it is wonderful to celebrate this milestone day with them.

"It has been fantastic to see the development in our 2023 GCSE cohort over the past two years, with many progressing incredibly well from a range of different starting points. Our academy character values include commitment, confidence and courage, and our students have certainly demonstrated all of these through their hard work over the duration of their courses.

"We are fortunate to have an effective working partnership between parents, staff and students which has enabled our students to thrive and reach their potential."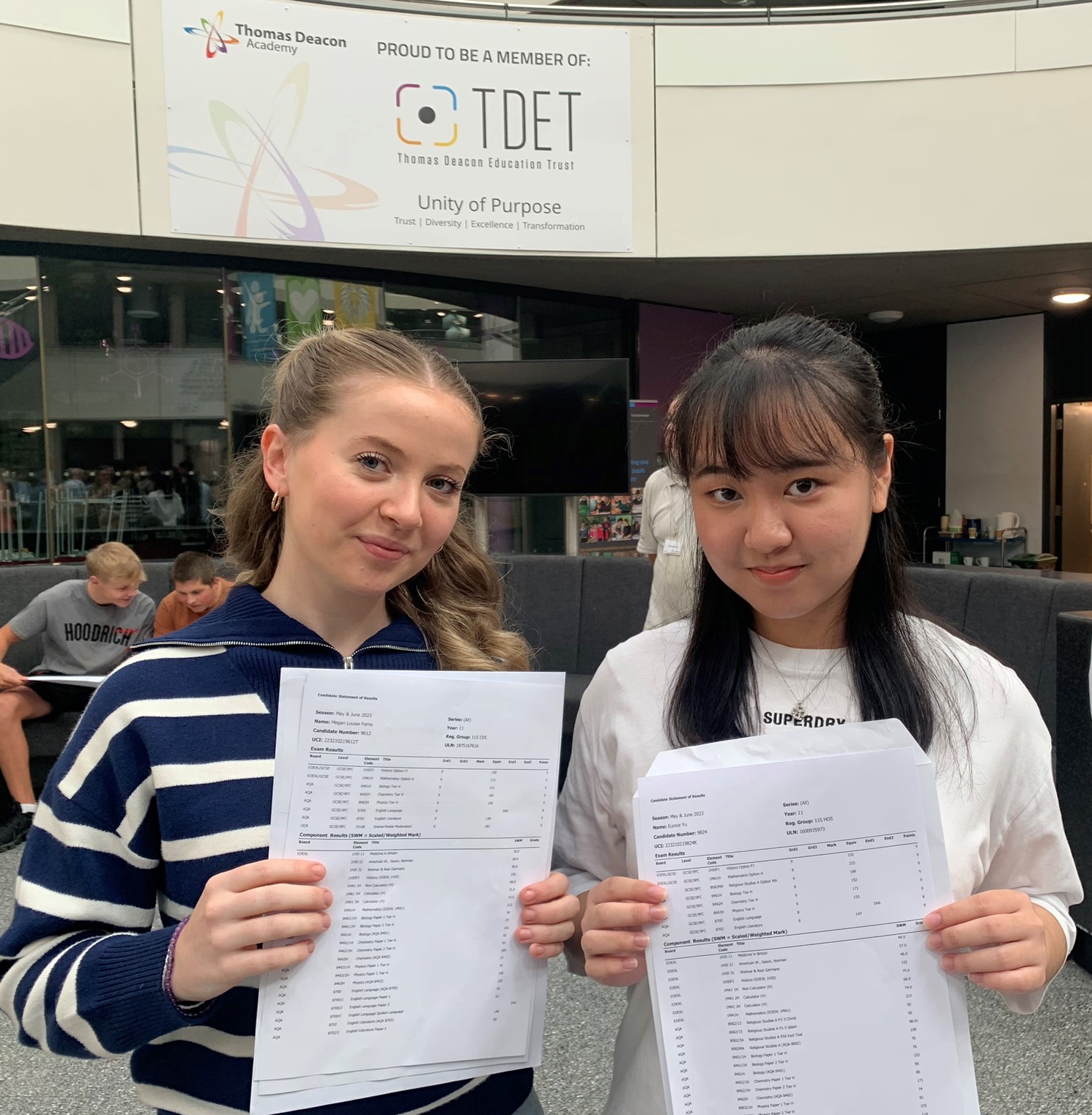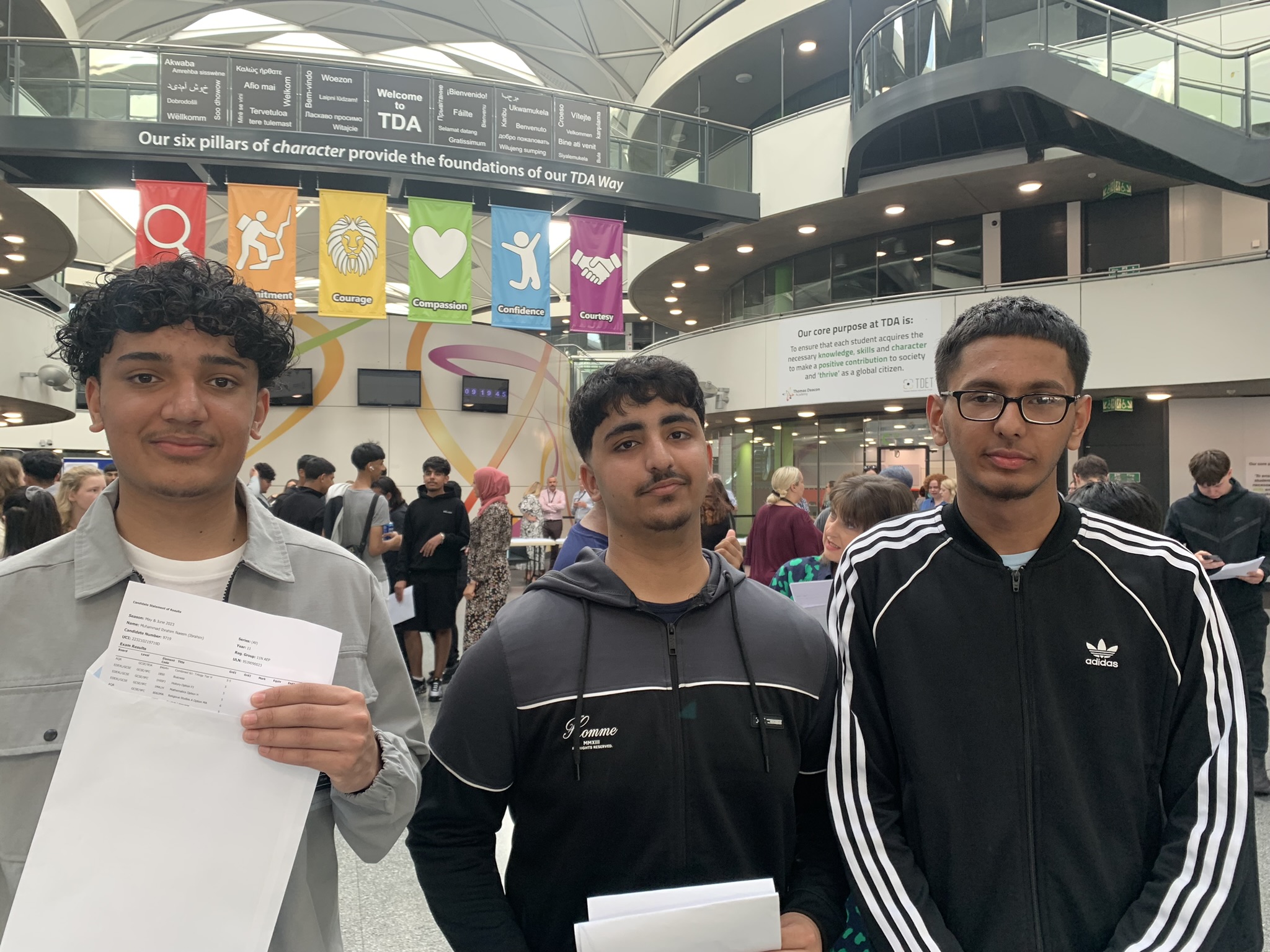 Scott Hudson, Chief Executive at TDET, said: "A huge well done to all our GCSE students at Thomas Deacon Academy for an excellent set of results, and thank you to everyone who has nurtured and encouraged these students for their support and dedication in helping them achieve their aspirations.

"We have an excellent Sixth Form at Thomas Deacon Academy and look forward to welcoming back the students in September who are continuing their education with us. For those students who are departing, we would like to wish them every success for a bright and successful future."