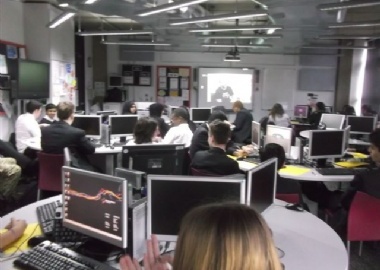 Design and Technology produce outstanding results
2014 saw our best ever GCSE results, with over 70% of year 11 achieving a grade C or higher in Food and Textiles, Graphics achieved nearly 80% A-C's as did Engineering. One Engineering class actually achieved 100% A-C grades. All subjects were significantly higher than the national averages.
A-Level results were amongst the highest in the school with Product Design and Graphics achieving an outstanding 100% A-C grades.
Lead Teacher Claire Dillon said " This is testament to the hard work of the students and the support of the excellent staff that we have in the Design and Technology department. It highlights our high expectations of all students regardless of ability, Design and Technology continues to grow in popularity with the A Level textiles group tripling their numbers from last year. In addition all other A Level groups have increased in numbers."